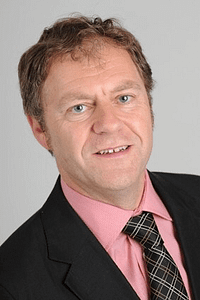 Nick is a hands-on NPD practitioner, trained as a Food Scientist at the University of Reading, with over 35 years of experience within product development in the food industry, including branded manufacturing (ABF, RHM, Kraft Foods), the flavour industry (Firmenich, IFF) and contract product development (International Food Network).
Nick has broad cross-category experience with an emphasis on health and nutrition, having been directly involved in the developments of Quorn Mycoprotein, Benecol for cholesterol control and the European introduction of the SlimFast weight management range.
Nick's passion is collaborative innovation; building optimal internal and external teams to execute new product developments, at pace. His expertise covers the practical phases of NPD from concept through to factory implementation.
Nick retains his University of Reading links, being part of the industrial advisory board and liaising with their Food Processing Centre.
Nicholas Henson FIFST,
Nickhenson58@icloud.com
+44 7932 254241